Australian owned and operated, ATS Laboratories operates our headquarters in Tasmania. With a team of three analysts and a quality control manager, we are totally committed to quickly and safely handing any asbestos concerns you may have.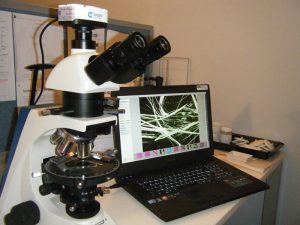 With over 60 years combined experience in the asbestos industry, you can rest assured that our highly qualified team are the right choice for you.
We offer professional and comprehensive asbestos services at affordable prices. Safety comes first and we endeavour to identify any possible risks as quickly as possible. We can even offer a same day turnaround for results in urgent circumstances.
Fully qualified and NATA Accredited for compliance with ISO/IEC 17025 – Testing.
Our friendly team are able to offer expert advice and guidance should the presence of asbestos be confirmed.